wash- and care tips

Care of quality textiles
Textiles are products which symbolize closeness, character, and liveliness. All Merz b. Schwanen textiles are made in a unique and traditional way of natural materials.
For the production of our quality textiles we use different fibers with very different properties. In order to maintain these as long as possible and to enjoy your textiles for a long time, they require the appropriate care.
When you take into consideration these care tips, Grandma will surely be proud of you: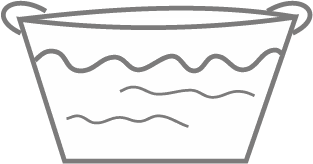 1.
Please take care instructions to heart.

Low spinning only at max. 1.000 spins per minute.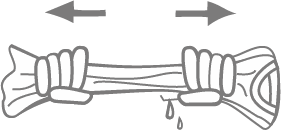 2.
Pull into shape carefully after washing.
But not too much...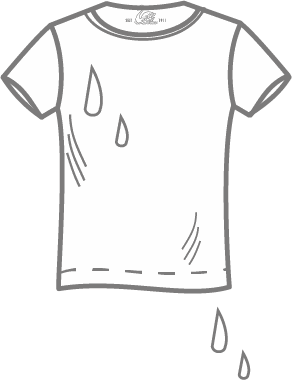 3.
Let garment air-dry.
Please don't put into a tumble dryer.

Choosing the right washing detergent

Please use the appropriate detergent, e.g. wool detergent for woolen textiles. Furthermore, we recommend the use of color detergent - also for white and natural textiles. Below we have put together some information about the individual detergents for you.
For environmental and skin-friendly reasons we don't use any bleaching or optical whites. The bleach and optical brightener used in heavy-duty detergent may reduce color brilliance and may also change the nuances of our white and natural tones.
We wish you long-lasting pleasure in your Merz b. Schwanen garments!
Useful information on laundry detergents

heavy-duty detergent:
These are suitable for all wash temperatures (20 ° C to 90 ° C) and most textiles. As they also contain optical brighteners, they bleach colored textiles and make colors paler.
color care detergent:
There are no added bleaching agents or optical brighteners. The color intensity is better retained.
mild detergent:
These also don't contain bleach and optical brighteners and are adapted to low wash temperatures (up to 40 ° C). Some mild detergents can do without cellulose. The addition of cellulose should be avoided in all cellulosic fibers such as viscose and modal, as these tissues are attacked by the enzymes.

detergent for wool and silk:
Wool and silk are animal fibers that consist to a large extent of protein (protein). Wool and silk detergents therefore contain no enzymes that would attack these natural fibers. Again, as with mild detergents, they do not contain bleaching agents and optical brighteners. Unlike other detergents, the detergent is pH-neutral. Wool detergents form a foam pad to protect the tissues from excessive mechanical stress.
Spinning:
In order to preserve quality textiles, it is recommended to spin with the lowest possible spin rotation. This means a spin speed of max. 1,000 / min. This keeps the textile wrinkle-free. For lighter textiles, such as our viscose-containing Maco-Imit fabric, we recommend the use of a garment bag for protection and a spin rate of max. 600 / min to prevent pilling.