We love natural,
sustainable
high-quality materials
We pay close attention to the choice and use of natural, organic materials for Merz b. Schwanen.
All materials used for manufacturing meet premium standards.
GOOD ORIGINALS
Original, unique, made in Germany
All fabrics for the GOOD ORIGINALS are made of special yet authentic blends,
and are uniquely made on original loopwheelers.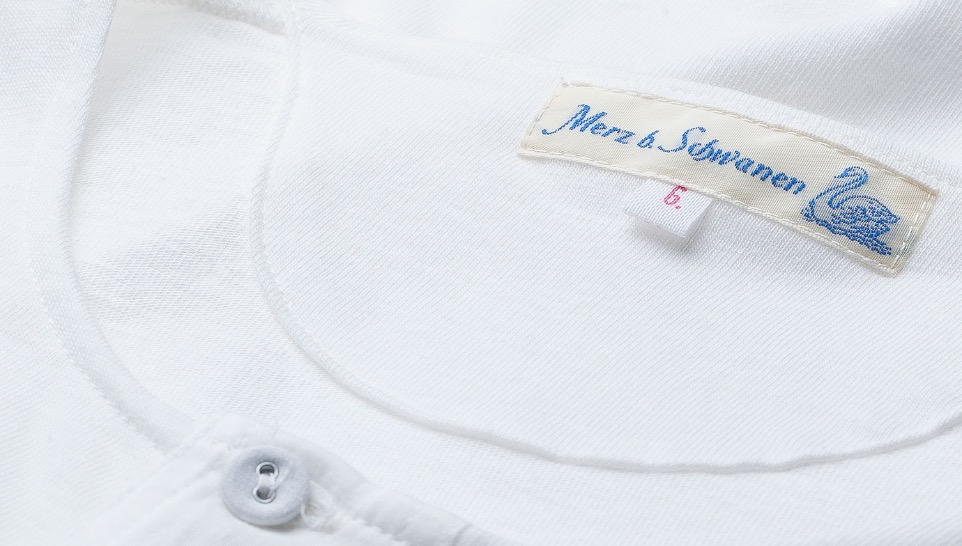 Maco Imit
• 67% COTTON | 33% VISCOSE
• soft, light and easy-going
• all-natural fabric
• original material like the 'destiny find'
• recyclable
• 155g (5,5oz)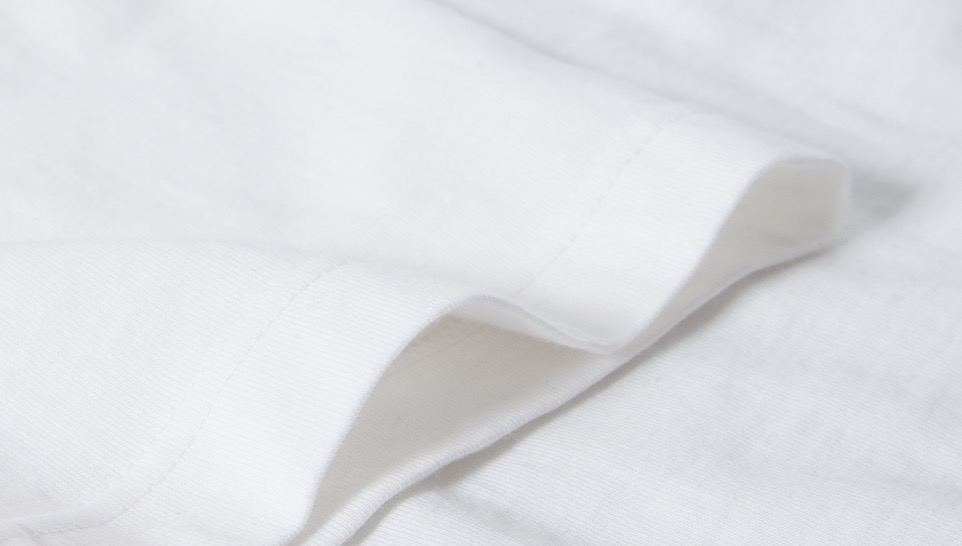 Cotton 1-Thread
• 100% ORGANIC COTTON LIGHT
• 1-thread fabric
• lightweight fabric
• all-natural fabric
• fully recyclable
• 155g (5,5oz)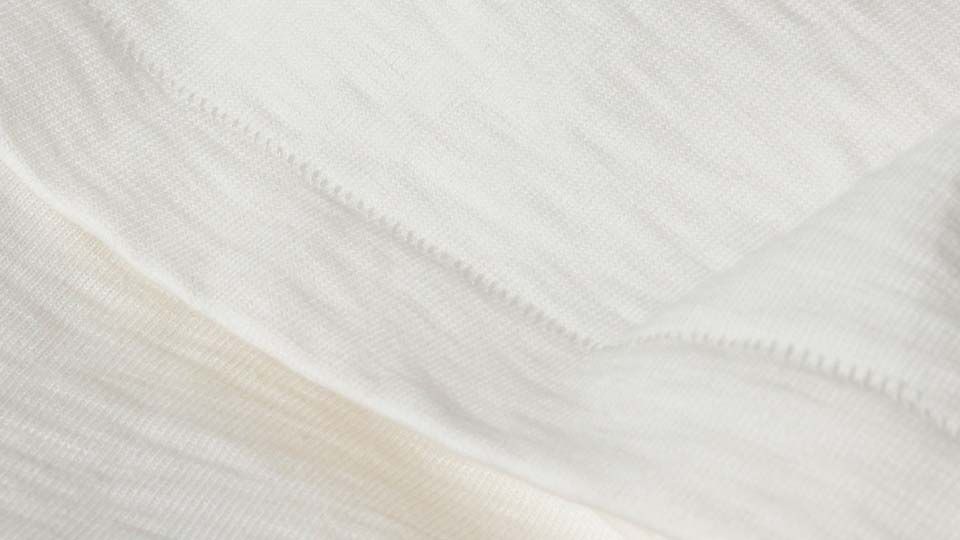 Cotton 2-Threads Heavy
• 100% ORGANIC COTTON HEAVY SLUB
• heavy 2-threads fabric
• slight slub optic
• fully recyclable
• 380g (13,4oz)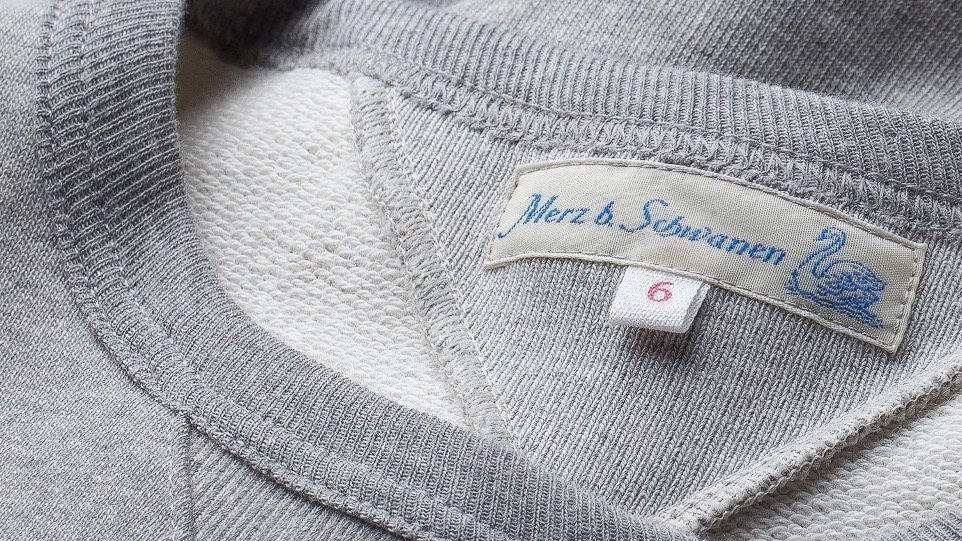 Loopback Fleece
• 100% ORGANIC COTTON FLEECE 3-THREADS
• durable and sturdy
• all-natural fabric
• fully recyclable
• 340g (12oz)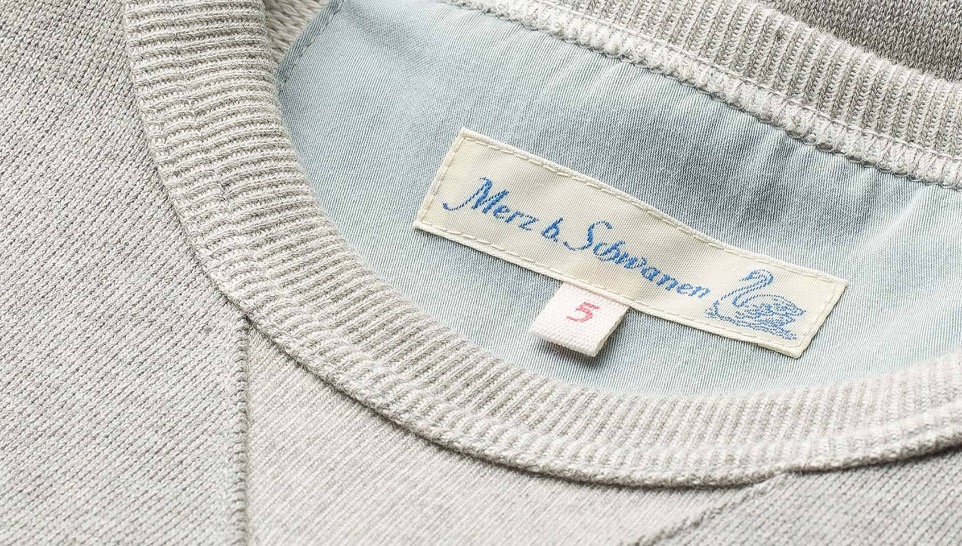 Loopback Fleece Heavy
• 100% ORGANIC COTTON FLEECE 3-THREADS
• durable and sturdy
• all-natural fabric
• fully recyclable
• 420g (14,8oz)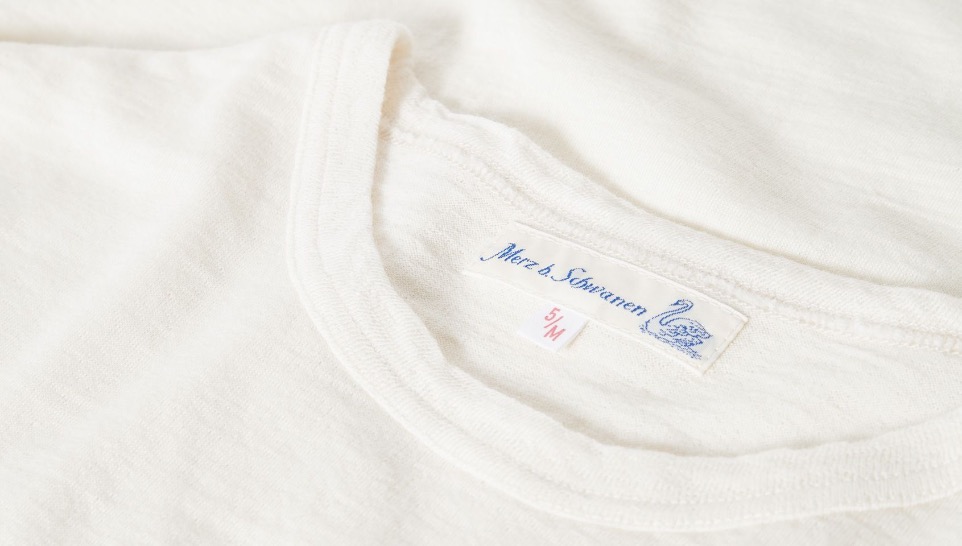 Merino Extra Fine
• 100% MERINO WOOL LIGHT WEIGHT
• 1-thread, 19 micron
• soft and easy-going
• fully recyclable
• 190g (6,7oz)