Colors are the smiles of nature!
What do colors make you feel, when you wear them?
Cool or neutral colors can have a calming and relaxing effect on our lives whereas wearing warm or bright colors can make you feel happy, optimistic, and full of energy.

Twice a year, we add a carefully thought out selection of limited colors to our range of favorites.
Less is more – by keeping new styles and colors to a minimum, we want to respect our environment by producing in a socially-conscious and environmentally-friendly way.
This is our vision for a better future.
Even though natural tones will never go out of style, a bit of color now and then is a good option to highlight your wardrobe!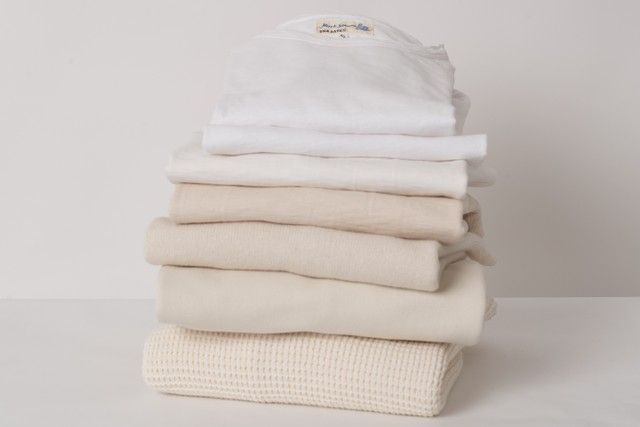 TIMELESS HUES
For us, slow fashion represents sustainable and conscious fashion. It's about creating mindful collections, ensuring each piece of apparel is of high quality. This is why you will always find our all-time favorite tones take front and center stage when it comes to colors. We believe that colors such as 'white', 'nature', 'grey melange', 'ink blue' and 'deep black' will never go out of style.
Inspired by our brand's heritage and traditional designs, we always rely on timeless, natural colors, which can be combined in multiple styles and are perfect basics for your everyday closet. Therefore you can enjoy our garments for a long time!
Our styles are all-time favorites: they are all-year-round essentials, good for any look and mood. Simply your reliable companions for your good moments in life.
 

DID YOU KNOW THAT...
On average, 5 kg of clothing is discarded per year? Which amounts to over 391 thousand tons of clothing waste per year! Therefore, it is important to consume clothing more aware and value it. 
Acting responsibly and with integrity is key to us. We believe in the power of our choices and actions. When we think, talk, and act consciously, the results will be aligned with the higher good of all living beings and planet Earth.
Fewer resources, less waste, but extremely high quality, both in the raw material and processing by hand!
We offer timeless and good pieces that you can wear for many years with a clear conscience, thanks to the high standard of quality throughout our product range for the sake of the environment, the future, and people.
Source: https://www.tagesspiegel.de/wirtschaft/rekord-beim-textilmuell-jeder-deutsche-wirft-jaehrlich-4-7-kilogramm-kleidung-weg/25453254.html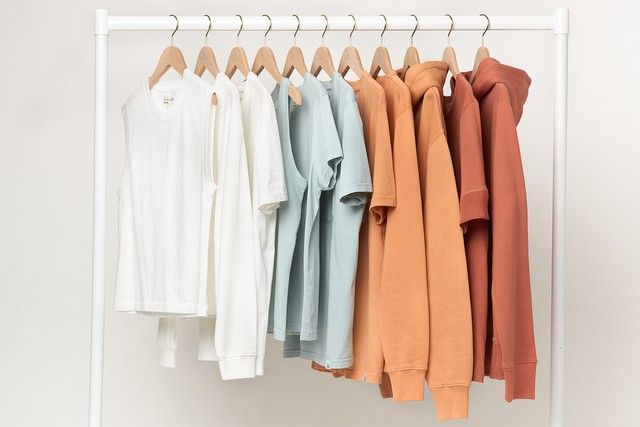 OUR NEW SPRING/SUMMER COLLECTION 2022
In addition to our timeless colors, we stock these pieces up with new modern colors seasonally. Not many, but a few selected colors in limited quantities spice up our natural and contemporary styles each season.
Fresh, classic, and faded colors such as the new washed-out 'ginger', the subtle 'dusted pink', the cool fresh 'ice', and a relaxing 'sunset' tone guarantee an easy-going and relaxed spring/summer mood. All this is accompanied by our basic colors as the fundamental base for the all-time enjoyable color palette.
The world is smiling again! This is our motto for the new SS2022 season.
And hopefully, you are too! So guess what? Bright colors are, from time to time, also cool and easy-going and can bring much joy with thoughtful consumption...
Enjoy the new seasonal styles and stay tuned for more to follow!