Similar but different:
CT01 & CT02
These T-shirts look quite familiar, right?
While the high-quality organic cotton, the attached collar, and the triangular inserts under the arms stay the same, it's another detail that makes the difference here. Which one?
Let's take a closer look!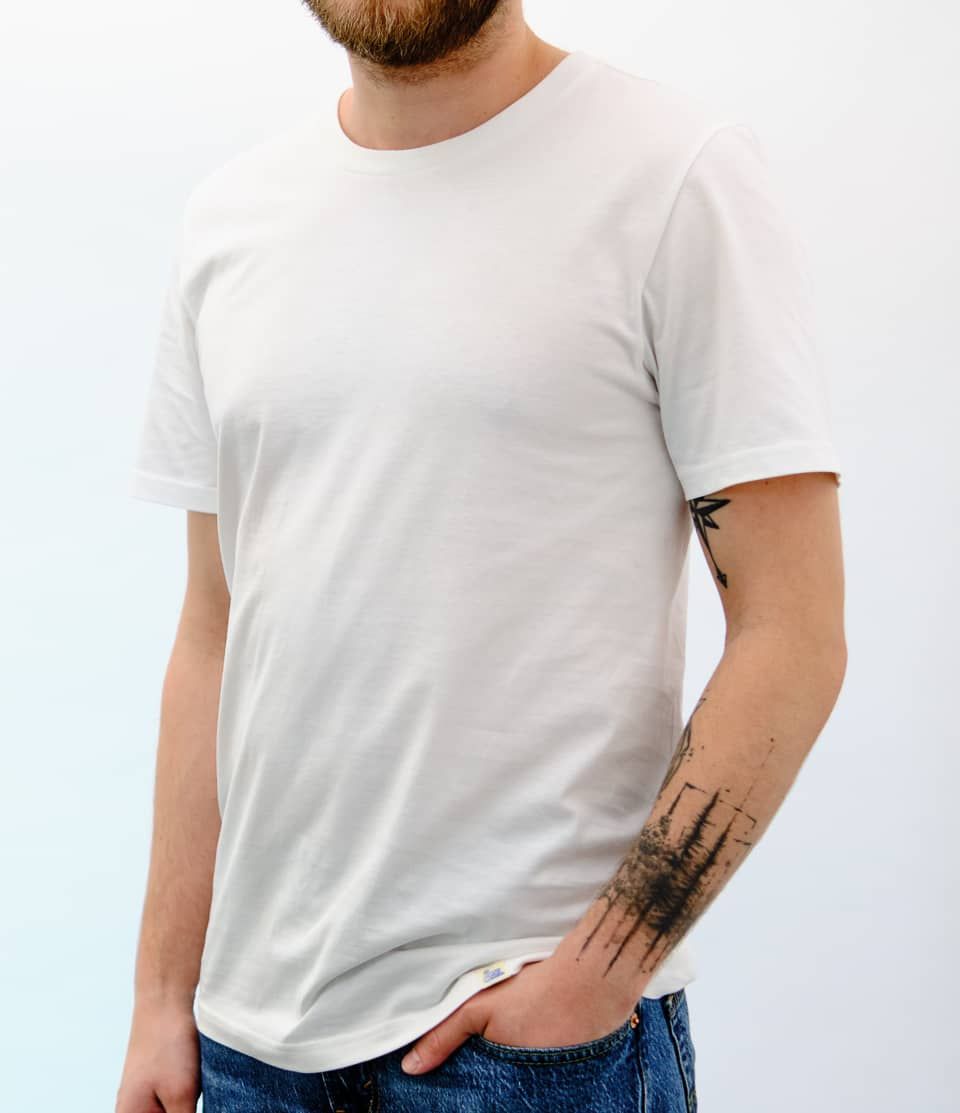 CT01 T-shirt:
like it easy-going?
The CT01 crew neck T-shirt truly displays what a contemporary T-shirt is all about.
The relaxed cut and straight form get underlines by waiving the side seams!
No side seams always grant a cool look and good feeling whether you tuck it in your favorite pair of denim or letting it fall straight.
See all styles right here.
CT02 T-shirt:
got some brought shoulders?
You might know it: you found the T-shirt in which your shoulders and chest sit perfectly but further below, it's too wide.
The CT02 converges a bit thanks to the thoughtful use of side seams. So if you trained yourself to any form of that coveted V-shape, this T-shirt does not fall straight but underlines this shape in a subtle way.
So how about treating yourself to the perfect T-shirt?
See all styles right here.